Concrete Pits with Locking Steel Lids from ACO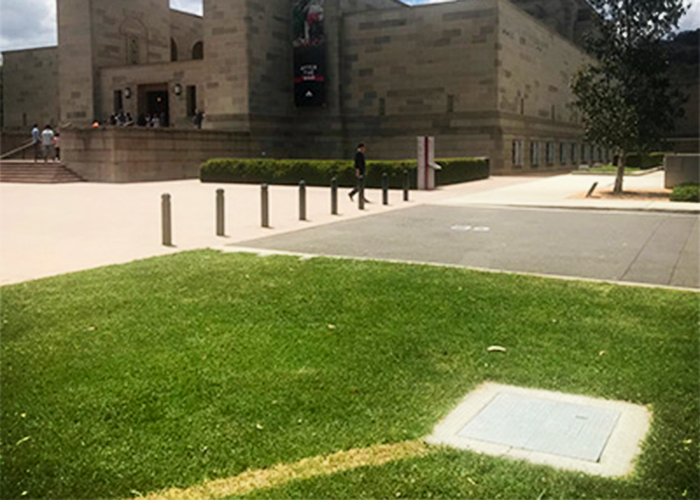 Australian War Memorial, Canberra, ACT
The Intra-Government Communications Network (ICON) provides specialised telecommunication services to Australian Government entities across the Australian Capital Territory (ACT). This comprises a network of fibre optic links connecting Commonwealth Agencies across the territory. Its purpose is to allow secure communication of information without the need for additional encryption. The Australian War Memorial is connected to the ICON network.
Project Design Brief
Designers for the ICON network are only permitted to use the Security Construction and Equipment Committee (SCEC) endorsed cable pits. SCEC are responsible for the evaluation of equipment for high security facilities, specific counter-terrorism and critical infrastructure protection. For this project, Security Level 1 (SL1) cable pits were specified.
ACO's Solution
PitLok® J1000 Concrete Pit with locking steel lid.
Benefits
PitLok® cable products are endorsed by SCEC for the 'Protection of Classified Material' to SL1.
PitLok® concrete pit range includes tamper evident lids, precast reinforced concrete pits (available in full body or split body).