Types of Sliding Glass Door Materials from Wilkins Windows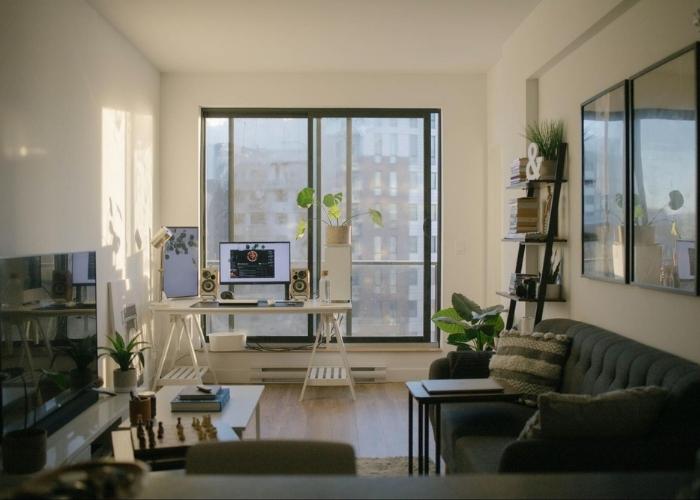 Deciding which type of frame material to use for your patio sliding door? Wilkins Windows offers two options that are both good depending on your preferences and priorities. Perhaps you want something more energy efficient? Or you'd like to choose that which is more cost-friendly.
Reinforced uPVC Sliding Doors
Reinforced uPVC Sliding Doors are an alternative solution, not to mention more cost-friendly, to traditional sliding door frame materials. Standard materials used to create sliding doors such as wood, aluminium, or steel can sometimes be too heavy and make it so that the doors are difficult to slide or open- which may sometimes result in doors bending off track and/or breaking.
Wilkins Windows developed reinforced uPVC Sliding Doors which are lighter, and therefore, less prone to accidents. Not least, these doors are manufactured with excellent thermal and acoustic insulation because of their Low-E glass technology, a type of double glazing, and dual compression seals.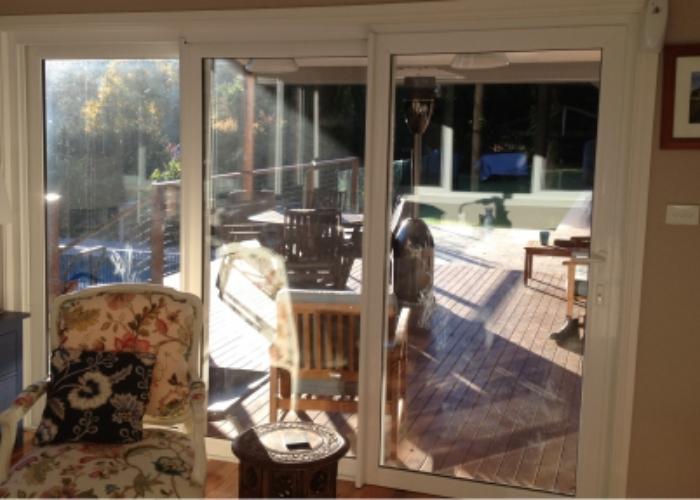 Reinforced uPVC Sliding Glass Door from Wilkins Windows.
Wood Sliding Doors
Timber or wood sliding doors is another option available from Wilkins Windows. If you're going for a rustic, more elegant classic look- then a timber sliding door frame option is the one for you. The wood material is also a great option because small damages or scratches can be easily repaired- saving you the hassle compared to having another type of door frame.
When it comes to long-lasting performance, Timber sliding doors from Wilkins Windows are made only from the finest quality raw materials and hardware fittings for extra durability. They also help with energy efficiency- also benefiting from the Low-emissivity glass technology that the company offers for all their sliding glass doors.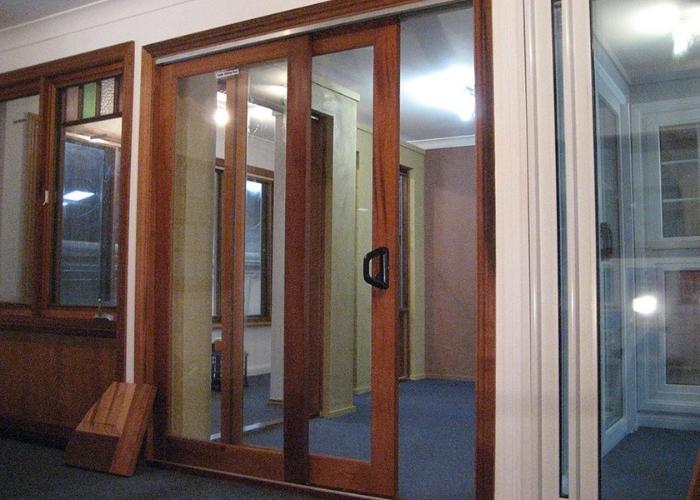 Timber or Wood Sliding Glass Door Frame Material from Wilkins Windows.
Aside from their excellent thermal performance, both wood and reinforced uPVC sliding doors from Wilkins Windows are rated to 45 dBA by the Sydney and Adelaide Aircraft Noise Project. This means that they have superior acoustic properties- able to reduce human voices and pedestrian traffic noise by up to 80%.
If you're still undecided on which type of sliding door frame material to use for your property, reach out to Wilkins Windows today by visiting their website at www.wilkinswindows.com.au.