Six-Star Energy Rating with Steel Frames for Houses from NASH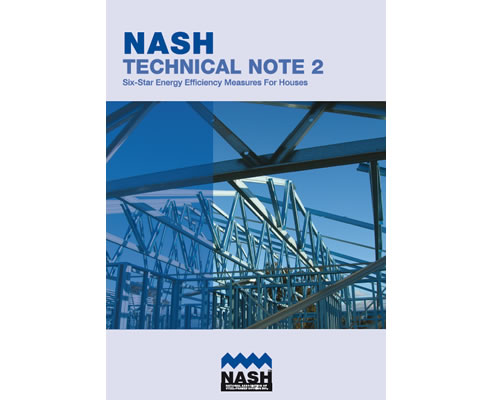 NASH TECHNICAL NOTE 2: Six-Star Energy Efficiency Measures For Houses
Following requests from members, NASH has prepared a technical note on achieving 6 star energy rating with steel framing. The technical note concentrates on acceptable solutions as well as briefly covering the background and software solutions.
Through the Council of Australian Governments (COAG), all states and territories have committed to adopt 6 stars. South Australia, Queensland and ACT have already adopted it and Western Australia and Victoria will adopt it with the new edition of the Building Code of Australia (BCA2011) on May 1.
We would like to thank Kingspan, Foilboard and BlueScope Steel for their assistance in the preparation of this Note.
Technical Note 2 PDF: http://www.nash.asn.au/nash/files/NASH_TechnicalNote2%20-%206%20star%20energy%20rating_1301525131.pdf