Customised Hoists for WIN Stadium from Southwell Lifts Hoists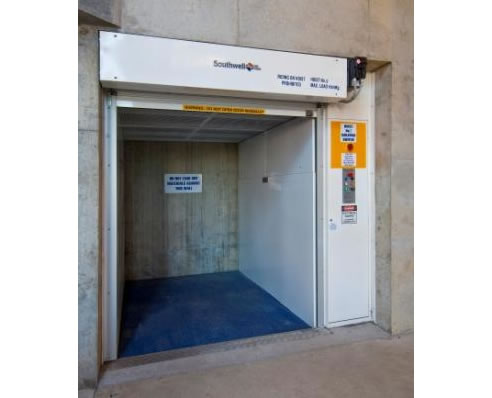 CUSTOMISED HOISTS FEED WOLLONGONG'S FANS
With nearly 70 years experience in designing and manufacturing specialised lifting and hoist solutions, Southwell Engineering were able to supply WIN Stadium Western Grandstand with reliable, custom-made products for the grandstand's unique structural situations.
Southwell designed, manufactured and installed two custom built cantilever hydraulic In Shaft Goods Hoists which will allow the Stadiums caterers to transport food trolleys to the upper levels of the Grandstand. Working closely with the projects builder, Lipman, works were coordinated to mesh with the overall program, with the effective teamwork also helping resolve constructability issues.
The Goods Hoists have a 2.4M x 1.8M platform which services three levels, a lifting capacity of 1.5T and a total travel of 9.2M and 7.6M. This variation is due to the rise in the ground level from the stadiums southern to northern ends.
As there is seating located directly above the Hoist's shafts, there was an extremely low overrun for the lift mechanism. Southwell compensated for this by providing deeper pits, sinking the mechanisms further into the ground and thereby reducing the overrun.
As WIN Stadium is located near the ocean, the lifts were finished with 2 pack epoxy to minimise the corrosive effects of the sea breezes