Solar Reflective and Waterproofing Membranes from Cocoon Coatings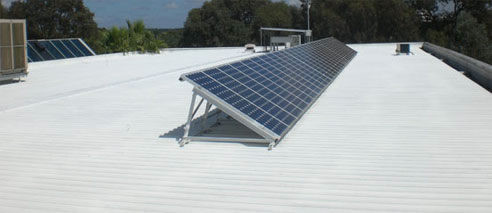 Cocoon Coatings is an environmental solutions company, specialising in cost effective applications and technologies that improve workplace safety, energy efficiency and sustainability of natural resources and assist in the reduction of greenhouse gas (Co2) emissions, due to reduced air conditioning usage.

Cocoon Coatings is proud to offer a range of technological coatings from solar reflective and water proofing membranes through to illuminous 'glowing' applications. With a growing focus now on climate change and global warming, we foresee our environmental coatings as significant contributors to assist in the protection of our environment.