Alucobond Architectural Launches New Website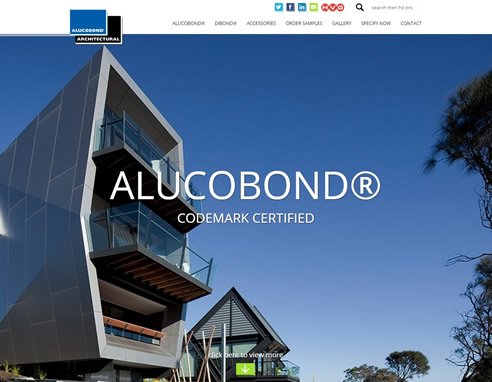 Introducing Alucobond Architectural's exciting new website. The website has been specifically designed to provide quick access to information on the ALUCOBOND® and DIBOND® product range.
The sleek new website offers simple navigation whether it be product information, sample orders or a search for inspiration from the project gallery, discover the wide range of applications this amazing aluminium composite material can be used for. Dive into technical information, download colour brochures or contact the sales and technical team for assistance.
After viewing the extensive colours and finishes, samples can be requested through a dedicated sample ordering page. Download ready to use product specifications details via our Specify Now section. Optimised for both phone and tablet, the website provides flexibility to access information on the go and when you need it.
Learn about the extensive product features and benefits such as;
- More cost effective than pure metals
- Diversity of brilliant colours
- Weather resistance
- Can be curved or bent