Curved Staircase from S&A Stairs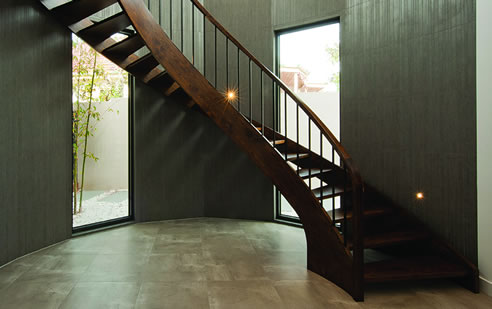 Curved Stair
Sometimes when an architect makes space for a feature stair, it's hard to craft a stair that is simple and pared back. Because when you have the space for something grand, a design is forever changed and constrained by its scope.
With that in mind, we set about making this curved stair to a set of classic principles. It's a curved space that requires a geometric stair, so we brought open American Oak treads (42mm) together with a sprawling stringer that filters down through the void and lands with a foot on the ground at the base.
Combined with classic steel balusters (16mm x 16mm matt black), the stair retains a contemporary feel with a continuous - and quite meticulous - handrail (HR07 70mm x 45mm) which drops down at the base to form a beautiful, seamless feature.
Stained dark and polished, the timber forms a strong counterbalance with the stone and marble surfaces in the room that surrounds.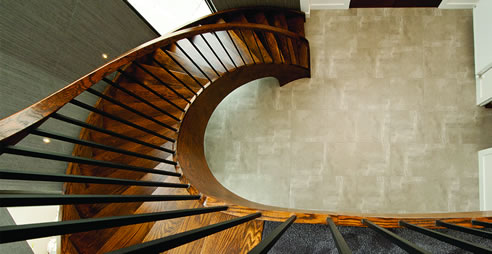 03 9532 0224
Melbourne: 31-41 Woodlands Drive, Braeside, VIC, 3195
Queensland: 13 Enterprise Street, Molendinar, QLD, 4214