Fostering Building Design Inspiration to the Next Generation of Industry Specifiers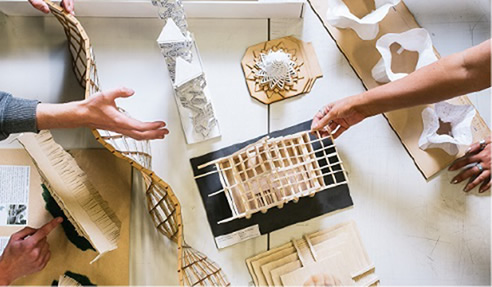 The core objectives of DesignBUILD RAW stem from the importance of fostering building design inspiration in the next generation of industry professionals - the students. DesignBUILD RAW bridges the gap between the industry and the academe, making it possible for students to showcase their talents to the leading experts in Australia.
DesignBUILD has big plans for their collaborative project with some of the country's premier architecture and design universities. After opening last year in Melbourne to positive reviews, DesignBUILD RAW made a successful Sydney debut during DesignBUILD Expo 2017, recently held on May 3-5 at the new International Convention Centre (ICC).
Building Design Inspiration at DesignBUILD Expo 2017
Featuring the latest trends in innovative products and practices, DesignBUILD Expo is the industry event of the year - brought together by the industry, for the industry. One of the most anticipated programs of DesignBUILD Expo 2017 proved to be DesignBUILD RAW, bucking the sophomore? slump, with a diverse roster of talent bringing fresh and innovative ideas to the show.
DesignBUILD RAW 2017 invited students from the University of Sydney (USD), the University of Technology Sydney (UTS), and the University of New South Wales (UNSW). The delegates were tasked to compete in designing the DesignBUILD INCUBATOR Pavilion, the two speaker theatres, and the breakout areas of the central hub. Complete with budget proposals and client briefing scenarios, the finished tenders were to be anchored on this year's theme, with sustainability as a key building design inspiration.