Acoustic Timber French Doors by Wilkins Windows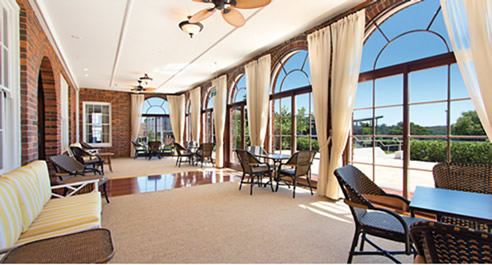 With acoustic timber French doors by Wilkins Windows, homes are guaranteed to impress people before they even step foot inside. Builders, architects, designers and homeowners can always count on Wilkins Windows for custom made doors and windows, that deliver both high functionality and visual appeal to any building design.
Acoustic Timber French Doors
Wilkins Windows specialises in the supply of sustainable timber doors for the building industry in Australia. Specifiers can easily customise the profile to any size, shape or style, allowing freedom in achieving the functional and aesthetic goals for both residential and commercial applications.
Acoustic timber French doors are a custom made selection from Wilkins Windows. Using mortise and tenon joints, the doors are fabricated from no less than highest quality cedar. In addition, Wilkins Windows only uses premium hardware and fittings to ensure the longevity of the doors upon installation.
The French door style consists of a timber frame around transparent or translucent glass panels extending for most of the length. With scrupulous attention to detail, Wilkins Windows provides a superb finish to the acoustic timber French doors. The wide range of glass options include tinted glass, and obscure glass in various elegant textures. The doors seamlessly blend both old and new joinery, and easily complement existing designs, especially Federation, Art Deco and contemporary styles.
Acoustic timber French doors serve the secondary function as noise barriers. Upon client request, Wilkins Windows designs timber French doors with thick laminated glass, acoustic panels and acoustic seals. Together, the features provide efficient acoustic insulation, contributing to a peaceful interior ambience.