Sand Drift Feature Wall for Hoyts Chadstone by 3D Wall Panels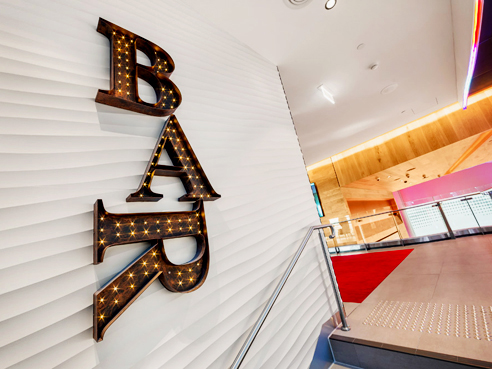 Hoyts Chadstone is the 'ultimate entertainment destination'. Fitted out with recliners in each cinema room, every movie can be enjoyed in comfort. The 3D wall panels 'Sand Drift' feature walls bring a whole new edge to complement this venue's interior.
As you climb the staircase to the Hoyts Lux Bar, the fresh, white, textured panels add to the anticipation of what is to come. Once at the top, you might have a taste of renowned french chef, Manu Feidel's specially designed menu.
The recessed ceiling lights in the foyer further emphasises the 3D effect on the 'Sand Drift' design. The movies won't be the only sight you're seeing when visiting Hoyts Chadstone.
For more information, visit www.3dwallpanels.com.au.