Modular Linear Timber Panels from Screenwood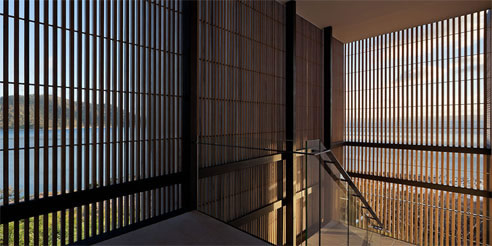 The external systems that Screenwood offer are Modular Linear Timber Panels, that are available in a number of standard and custom profiles and species. Manufactured from solid timber slats in a variety of sizes and spacings to allow for architectural elements such as entries and windows.
Panel sizes
Screenwood External Panels are delivered to site pre-finished in modules 296mm wide and in lengths from 100mm-3600mm.
Panels can be cut to specified lengths and corner and edge trims delivered ready for installation as required
For panel lengths longer than 3600mm, Screenwood recommends dividing in two or more bays of panels with an expressed gap of 10mm. Screenwood recommends avoiding butt joints.