Dunes Textured Wall Panels for Large Spaces from 3D Wall Panels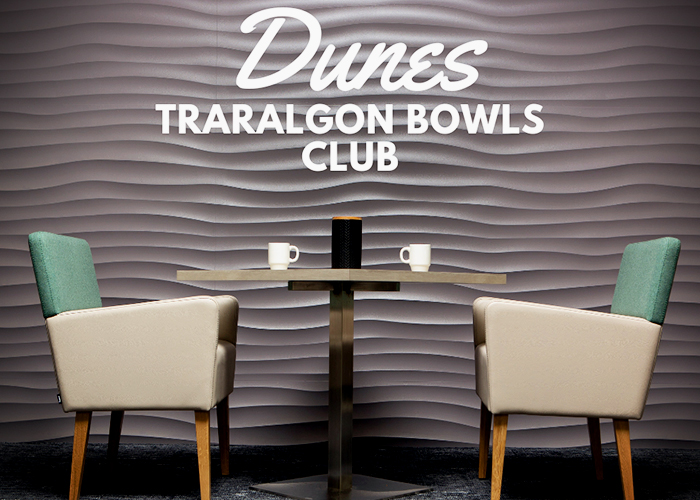 Dunes = The perfect design for any small or large space
Recently renovated, the Traralgon Bowls Club now features a large indoor lawn bowling area with vast areas cladded with our popular Dunes design 3D wall panels. This was a large scale project, constructed with a total of 44 Dunes panels. One of the most important factors in maximizing the 3D effect in this vast space is lighting.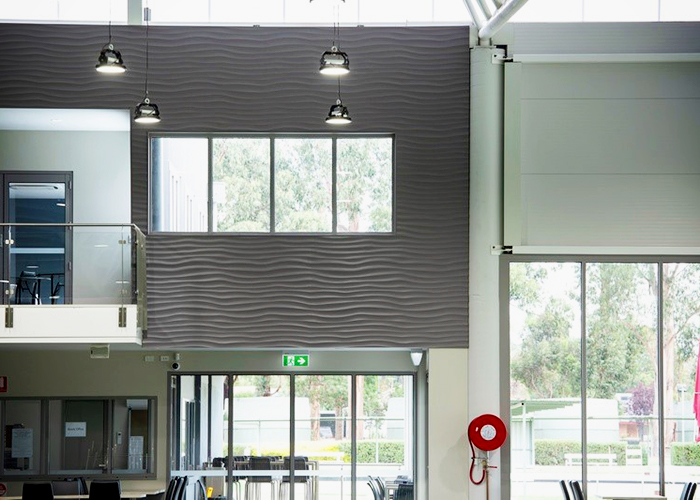 This photo has lights off and...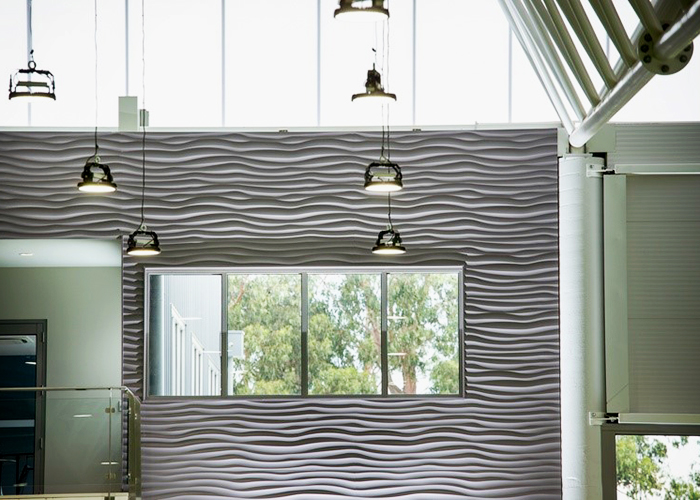 Now with lights on... you can see how amazing the accentuation of the pattern is when the panels are well lit. Dunes is definitely one of our most popular designs and looks splendid in any space.
Different viewpoints of the panels also varies the appearance of the design. The versatility of the Dunes design is what makes it so popular. Enquire with 3D Wall Panels to maximize the wow factor of your space today.