Interior Panels with Acoustic Control by Screenwood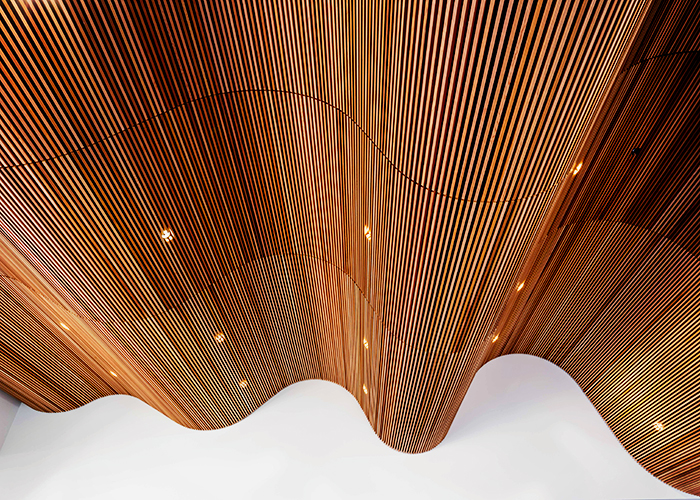 Focus on Modular Design for Efficiency
Make the most of your schedule and budget with a complete solution from Screenwood.
Keeping your project on time and on budget is made easier with the use of high quality modular systems, plus strategically planning their delivery allows simultaneous progress on site without disruption. This also provides the benefit of maintaining a clear and safer workplace, plus preventing damage of the product.
With no face fixing of individual blades on site, Screenwood modules are installed without difficulty by any qualified tradesman. They are conveniently transported and easily handled to ensure an efficient installation. Screenwood timber panels are cut to specification and prefinished during production allowing a nearly instant transformation to any space.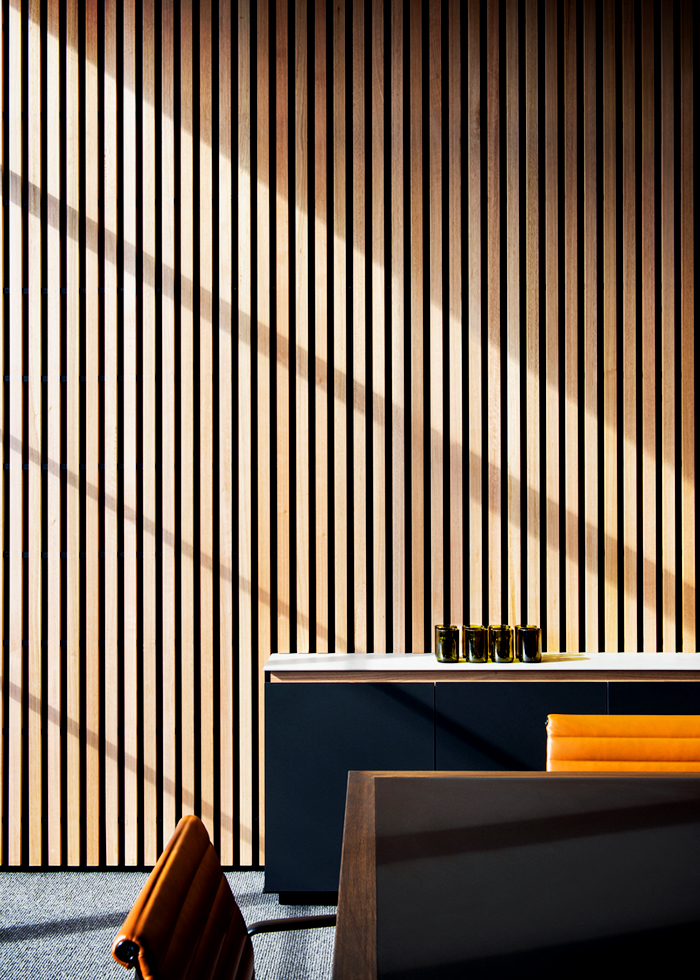 Screenwood panels are made to order therefore waste onsite is minimal, and because the modules arrive to site assembled, there is no risk of losing components or installing them incorrectly.
Internal Screenwood panels incorporate an acoustic backing as standard, which assists with echo reduction in the space. The lining is fixed to the panel allowing for the installation of two products at once while also concealing the plenum area behind and eliminating the requirement of a solid substrate. Screenwood modular panels are designed and engineered to help you work smarter, not harder.