Versatile Exterior Bifold Doors for Restaurants from Wilkins Windows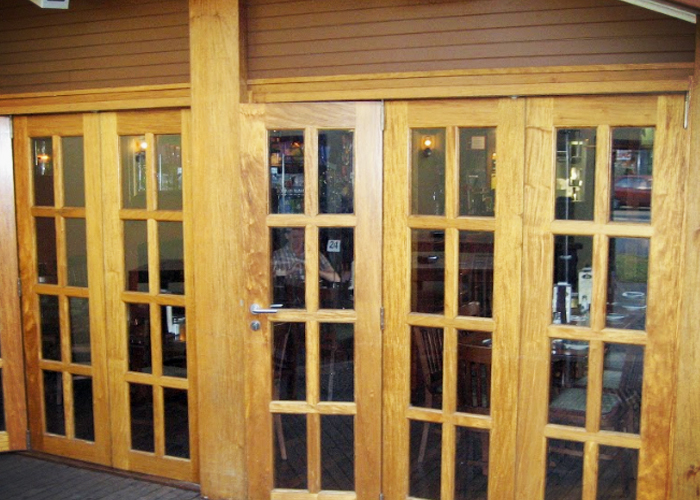 Wilkins Windows versatile exterior bifold doors have incurred a continuous increase of demand in the modern architecture industry. This is primarily due to their outstanding elegance while providing the utmost connection between indoor and outdoor spaces. What some people don't know is that these versatile exterior bifold doors from Wilkins Windows are also ideal for setting up the perfect restaurant or cafe ambience. When opened, they fold completely aside and allow your customers to enjoy their meal with uninterrupted views outside. They also welcome a large amount of natural light and ventilation, which provides vital relaxation.
Owners and guests alike can also benefit from the availability of insulated glass for these versatile exterior bifold doors. To ensure optimum comfort when closed, Wilkins Windows recommends the upgrade of your exterior bifold door purchase to include double glazing. Double glazing by Wilkins Windows comprises two insulated glass panels instead of just one, sealed together but with a 20mm-wide gap. The air-filled spacer acts as an effective thermal barrier, hindering heat transfer so your room will remain cool and comfortable even during peak hours of a summer day, and vice versa during winter.
Wilkins Windows can customise their versatile exterior bifold doors with your frame material of choice. For traditional, vintage, or rustic design schemes, timber doors are the ideal choice. But if seeking a modern restaurant or cafe finish, the team also manufactures doors with uPVC or aluminium framing. All materials used are the finest quality and assembled via a responsible plus cutting edge manufacturing process. Wilkins Windows are guaranteed to provide long-term and uncompromising aesthetics, durability, and functionality.
Get in touch with Wilkins Windows to learn more about their versatile exterior bifold doors, or head over to www.wilkinswindows.com.au today.