Thor Helical Slip Ties New from The WDS Group
All New - Thor Slip Ties
The WDS Group have a new product to compliment Thor Helical's range for remedial masonry repairs: Slip ties for use at movement joints. The movement ties restrain masonry against lateral wind loads whilst allowing brick walls and masonry panels to expand or contract.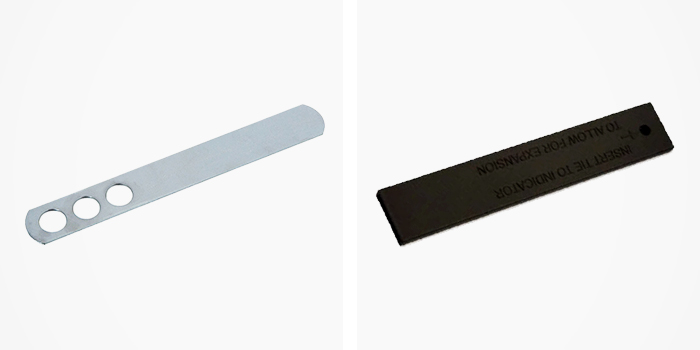 Each 200mm long 304 stainless steel tie body has a plain end and a perforated end; And have a de-bonding sleeve that fits over the plain end of the tie. The sleeve should be installed leaving a 10mm gap at the end of the tie to allow for expansion of brickwork. Ties should be installed at 300mm centres i.e. every fourth course, and conventional cavity wall ties (Thor CD Ties) should be installed either side of the expansion joint.
The de-bonding ties can be used in new build cavity walls with a vertical movement joint or in retrofit work where the remedial installation of an expansion joint is cut into and existing brick wall. Learn more about new Thor Slip Ties or click here to download 'Slip ties for use at movement joints'.