Remedial Masonry Repair Grout New from The WDS Group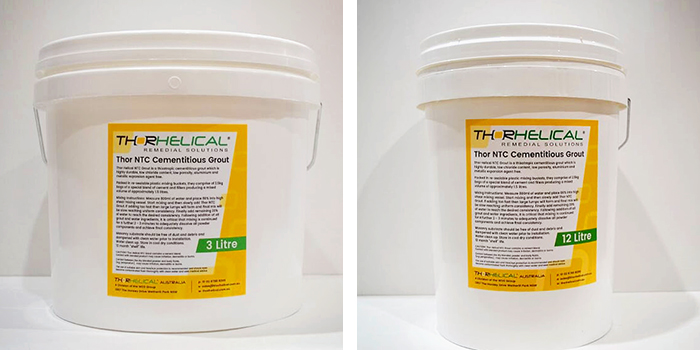 Thor Helical Australia NTC Grout Upgrade!
Thor Helical Australia has changed suppliers for our cementitious grouts used for remedial masonry repairs. We have now stopped supplying Thor WHO60 Grout and now supply Thor NTC (Nu-Tec) Grout. Requiring only the addition of water in place of the polymer additive, it makes clean up much easier while still giving the same benefits plus with a reduction in overall costs.
Thor NTC Grout is a thixotropic cementitious grout and incorporates a special blend of cement and fillers, 10% silica fume, and additives to form a cementitious grout. It is a highly durable, low chloride content, low porosity, aluminium and metallic expansion agent free, and one component cement powder which only requires the addition of water to form a thixotropic cementitious grout. The 10% silica fume provides added density and durability for a 100 year design life.
For porous substrates we still recommend using Thorbond waterproof concrete bonding agent and additive.