Another Tailored Outdoor from Pergola Land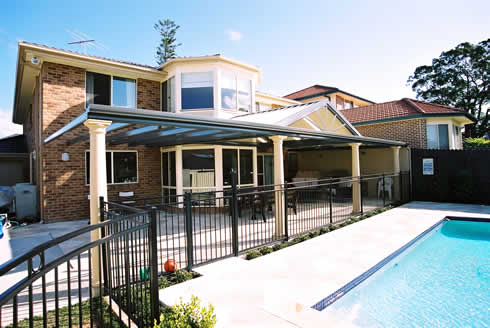 Recently we have just completed a stratco colorbond flat & gable pergola with stone columns and a combination of colorbond roofing and polycarbonate light panel sheets. The benefits of the polycarbonate strips is it increases the abient light levels in the shaded area allowing you to adjust easier when moving out into the light avoiding eye strain, also the polycarbonate is designed to keep the harmful uv rays out.
The structure over looks the pool and looks great. Not to mention the main advantage that it creates a fantastic place to entertain family & friends or, just to let the kids pay outside and out of the harmful sun.
1300 655 979
02 9980 2911
Unit 19/10 Pioneer Avenue, Thornleigh, NSW, 2120