Mortar Colour Restorations Melbourne from Nawkaw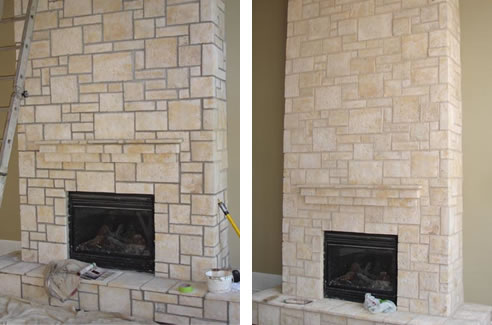 Whether it be a mistake in new construction, or a scar left by the mismatching mortar left after a repair, renovation, or new addition, Nawkaw can make the eyesore blend away.
Our skilled technicians travel to your site and custom blend the emulsions applying them to the mismatching masonry surfaces so that the colour problems are repaired.
Fireplace Mortar Colour Softened
When this fireplace was constructed the mortar materials chosen lead to a mortar joint that was too dark, and was dominating the appearance of the fireplace.
Nawkaw applied a colour adjusting masonry stain to the mortar joints to soften the look of the mortar, resulting in more attractive fireplace.