Brisbane Entertainment Centre Wetlands Bar with 3D Wall Panels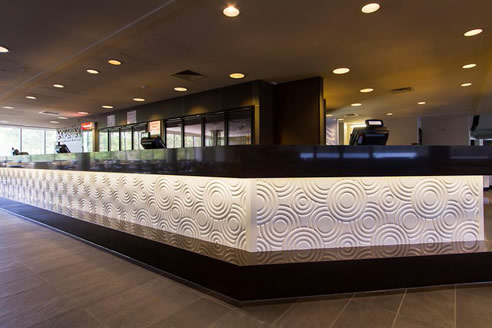 3D WALL PANEL DESIGN: 'Small Circles' design
LOCATION: Brisbane Entertainment Centre, Wetlands Bar

The "Small Circles" design in Australian made 3D wall panels line the Wetlands Bar in the Brisbane Entertainment Centre, bringing it to life with bubbles reminiscent of the refreshments served.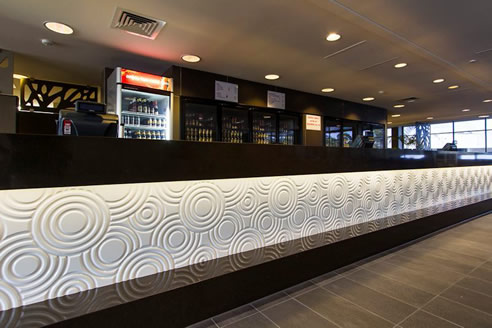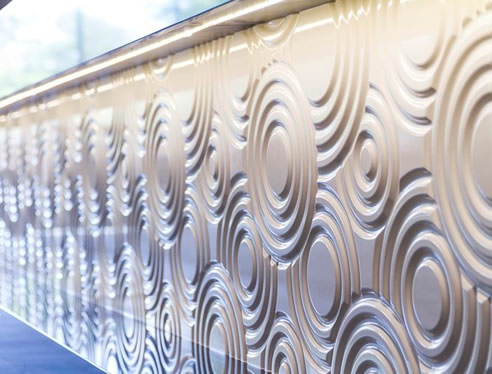 Add some life and fizz to your bar front or feature wall with 3D wall panels. They are available raw for DIY painting or supplied in a vinyl or 2 pac polyurethane finish. An unlimited choice of colours is available in the polyurethane finish including metallics and pearlescent, gloss and satin finishes. Proudly Australian made and delivered Australia wide, with a short lead time. Need a quote for 3D Wall Panels™? For your commercial or residential fitout, get an instant quote online at www.3dwallpanels.com.au. Check out our range of designs and examples in our Designs and Portfolio pages or phone (02) 9725 4222 or email sales@3dwallpanels.com.au for more details.