Decorative 3D Wall Panels fill a void at David Jones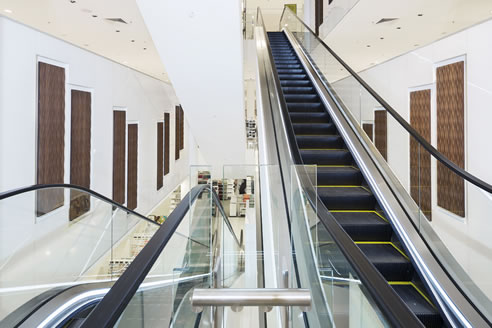 Fill a blank wall with decorative 3D wall panels. Cut to any size, they can be hung in any configuration you can imagine. At the David Jones Canberra Centre they are used as a series of artworks mounted within recessed niches. The result is an interesting and stylish wall treatment that can be gazed upon whilst ascending or descending the escalators.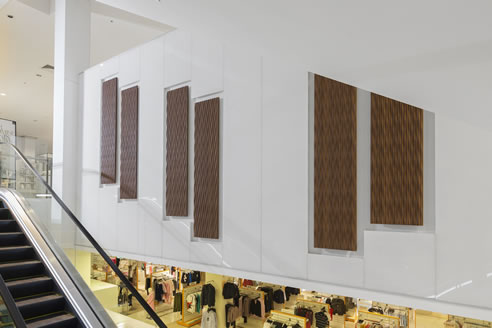 Do you have an endless blank wall that you wish to transform? Have a look at over 20 different designs available from 3D Wall Panels. You can DIY, use your own shopfitter or ask us for a shopfitter with experience installing them in your area.
The panels are available in 2 standard sizes 2400 and 2700 x 1200mm. We can cut them to size and they can be ordered in raw finish, vinyl finish (to face only of panels up to 2400 x 1200mm) or in polyurethane (2 pac) matt, satin or gloss finish in any colour imaginable. Australian made with short lead times, they can be delivered anywhere within Australia.
For a quick quote visit www.3dwallpanels.com.au, phone (02) 9725 4222 or email.