New HVAC Installation App from Kilargo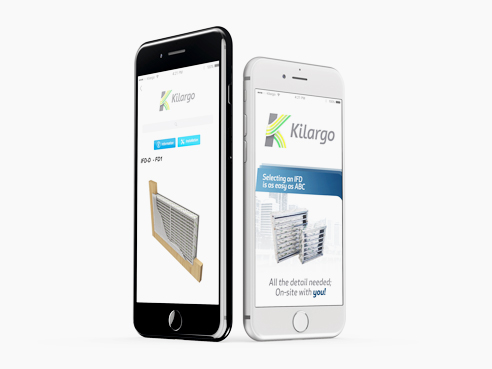 A Smart Innovation
Developing simple, smart solutions is what Kilargo has become renowned for in the building industry. Kilargo recently introduced an industry first for Intumescent Fire Dampers (IFDs) by releasing an all-inclusive Mobile App to support the HVAC industry on the go.
Full and up-to-date compliance information can now be available to every HVAC installer, technician and project manager equipped with a smart phone!
"Our team put a lot of thought into the creation and development of this app and we're really pleased to see it come to fruition."