Reinforced uPVC Bifold Doors for Residential Applications by Wilkins Windows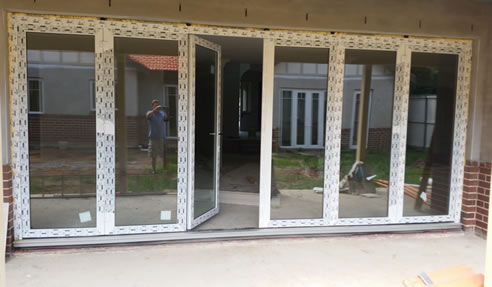 Over the years, uPVC bifold doors have become a popular alternative to traditional patio doors or French doors. Compared to the latter, uPVC bifold doors offer a fully retractable door system that allows homeowners to maximise levels of natural light into the home's interiors.
For the highest quality and function of uPVC bifold doors, look no further than Wilkins Windows!
The NSW-based, family-operated company is equipped with almost two decades of expertise, knowledge and proven building techniques to deliver high-quality window and door assemblies to the Australian market. Using no less than premium materials, Wilkins Windows design, manufacture and distribute a wide range of timber, bushfire-rated, acoustic and uPVC bifold doors.
What are the Benefits of uPVC Bifold Doors?
In addition to getting the most natural light, uPVC bifold doors also provide the following benefits:
Slim Profile
uPVC bifold doors have slimmer profiles than conventional patio doors or French doors. It also offers a seamless modern appeal that provides maximum visibility and structural support.
Minimal Upkeep
In general, uPVC is a versatile, durable and low-maintenance material. Taking care of uPVC bifold doors only involves the working parts, which are the locking system, hinges and handles.