Stylish Linear Acoustic Panels for Historical Office from Screenwood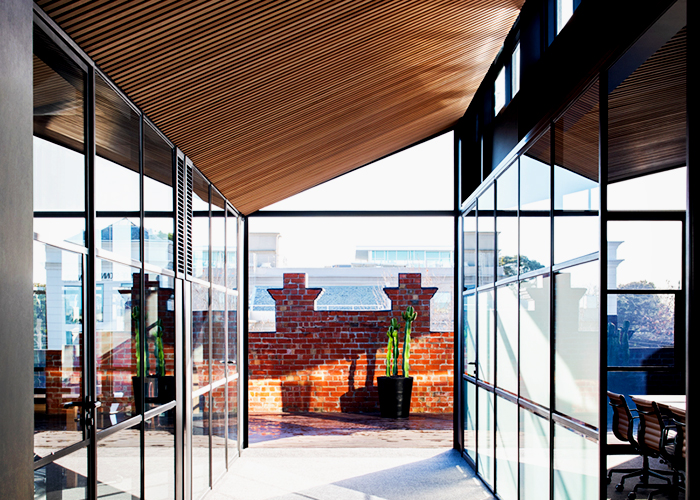 An acoustic solution that looks as good as it sounds.
Historical Malvern office benefits from high performance modern finishes.
This recent project on High Street in Malvern, Victoria saw the rejuvenation and addition to a prominent Victorian era building. Jackson Clements Burrows Architects took a sensitive approach to the traditional design while implementing creative updates, resulting in a contemporary workplace which honours its history.
This modern renewal features Screenwood linear panels along the conference room walls in a vertical position, which draws focus upward and across the ceiling, emphasising the dramatic saw-tooth roof line.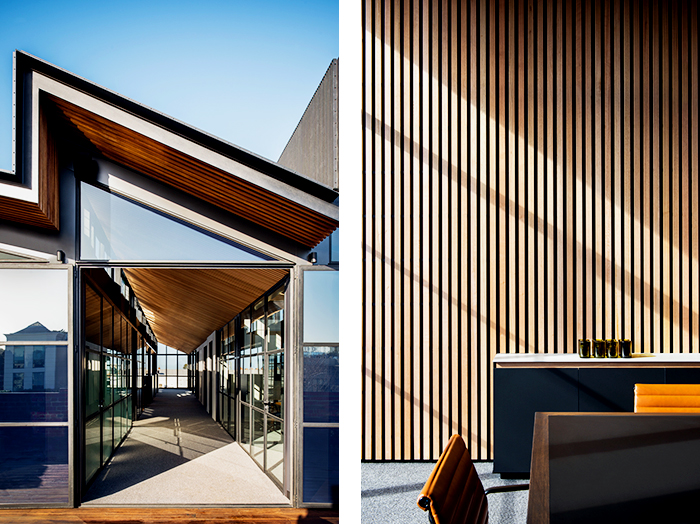 More than just an architectural lining, Screenwood panels are designed to provide excellent sound absorption which is essential in controlling reverberated noise, thereby promoting acoustic comfort in the space.
The Screenwood panels are illuminated with abundant sunlight which contribute to the warm and welcoming atmosphere.
Made to order with environmentally certified, locally sourced Victorian Ash/Tasmanian Oak; this timber is currently in good supply and presents in creamy blonde tones with relatively low colour variation.
Contact Screenwood for more information. Visit www.screenwood.com.au.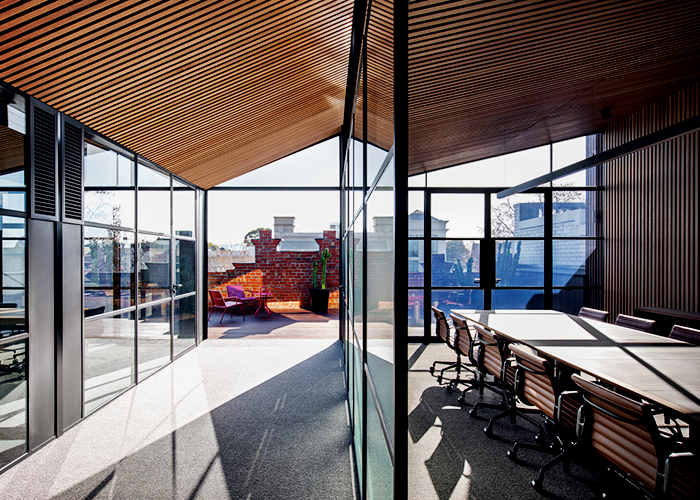 Specifier: Jackson Clements Burrows Architects.
Photography: Nicole England.