FR Ultra Non-Combustible Composite Panel from Symonite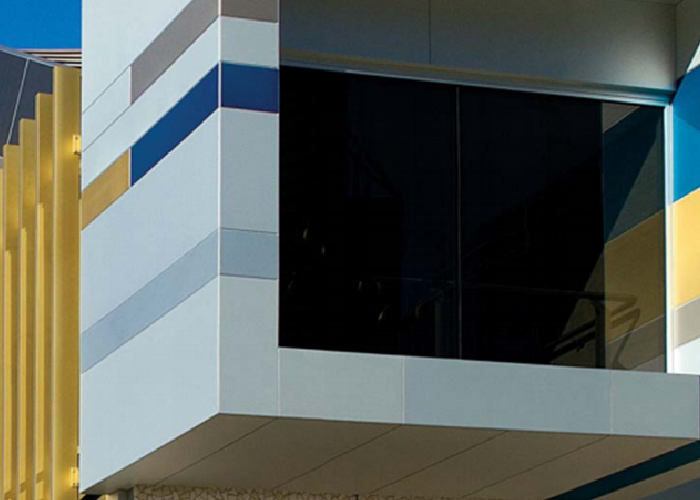 Specifiers no longer need to look further than Symonite for non-combustible aluminium composite panel in Australia. For more than 30 years, Symonite has been in continuous pursuit of producing and delivering the safest aluminium panels.
Safety is of paramount importance in the building industry, thus Symonite developed the most non-combustible aluminium composite panel - a cladding solution with the highest fire standard possible - the new Symonite FR Ultra. The panels are manufactured using solid core aluminium layered with phenolic on either side and laminated through fibre-reinforced phenolics. They are tested by the CSIRO for compliance with standards AS1530.1, AS1530.3, and built in accordance with BCA C1.9.
The FR Ultra composite panels are available in a variety of colour choices and can be engineered through traditional fixing methods or smart fixing systems. Visit www.symonite.com.au for more information.