Bring the Outdoors In with Stacking Timber Entrance Doors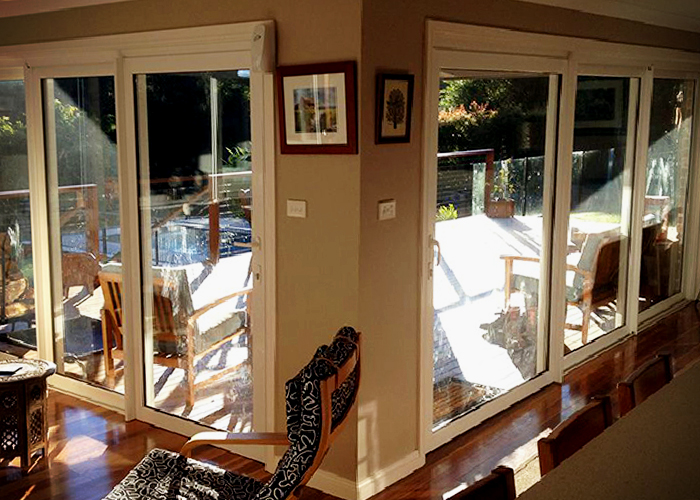 Stacking timber entrance doors are the easiest, most practical and elegant way of opening your interior space to the outdoors. Wilkins Windows is the most trusted manufacturer and distributor of stacking timber entrance doors across Australia.
Stacking Timber Entrance Doors Advantages
Seamless Indoor-Outdoor Flow
As a kind of folding door that can be tucked away in a patio wall, stacking timber entrance doors seamlessly connect your home or office interior to the outdoor area. They can be completely opened or set aside, maximising the overall house space.
Thermal and Acoustic Insulation
Wilkins Windows uses double glazing technology, a process where two insulated glass panels are sealed together with a 20mm-wide air gap for light control and UV protection. Inhibiting the free flow of heat energy warms your interior in winter and cools it in summer. For peace and quiet, double glazing also blocks outdoor noises from entering the house or building.
Outstanding Durability
Stacking timber entrance doors from Wilkins Windows are built using the two most durable materials on the market: uPVC and timber. Utilising uPVC, the doors feature great flexibility that can withstand Australian weather extremities. The team also specifies either western red cedar or merbau timbers, which are selected for their inherited strength and resistance to hard and long-term wear.
Contact Wilkins Windows or visit www.wilkinswindows.com.au to find out more about the Stacking Timber Entrance Doors today.