Double-Glazed Window Applications NSW with Wilkins Windows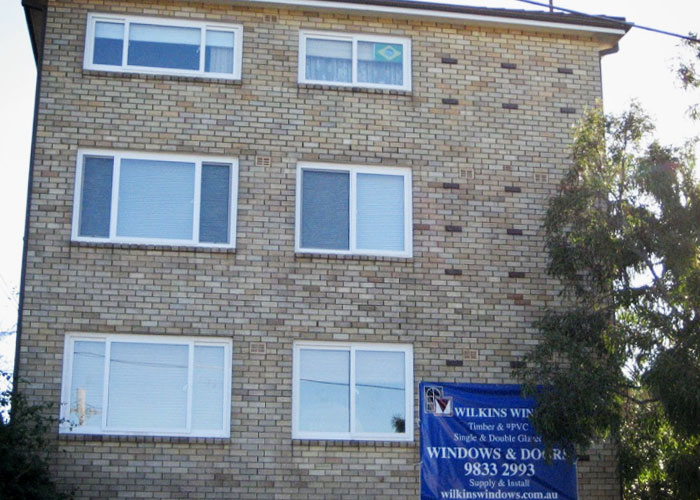 Double-glazed windows from Wilkins Windows are a key component to several green building construction projects in NSW, utilised to ease excessive energy consumption by inhibiting the free flow of heat. This enables an interior that remains warm during winter, and cool in summer, reducing dependency on heating and cooling equipment. On top of their insulating properties, double-glazed windows provide excellent durability plus versatile stylish and framing options.
Your Wilkins Windows double-glazed window purchase is backed by proven successful installations across NSW. Projects include;
Seven-story mid-century apartment building in Darlinghurst: The objective was to repair or replace the old weight and pulley windows with more efficient and durable units. Wilkins Windows installed 72 double-glazed windows with a design complimentary to the heritage site.
Apartment complex in Darling Point: Wilkins Windows matched the design of the original bay windows, in place for over five decades, with new double-glazed windows. The new windows improved the interior efficiency of the apartments, keeping occupants comfortable in all weather conditions.
Four-story residential building in Maroubra: Located in a beachside suburb, the challenge was to replace old windows with stronger units that can withstand the coastal weather conditions. For this project, Wilkins Windows designed a new set of double-glazed windows with durability and design compliant with the customer's specifications. Made with double the glass, these windows will not easily break despite strong coastal winds.
Townhouse refurbishment project in Jindabyne: Preparing for the drop of temperature during the ski season, Wilkins Windows was employed to replace old windows in a townhouse refurbishment project in Jindabyne. A set of new uPVC double-glazed windows were employed to help residents cope with the dropping temperatures and without excessive use of their heating equipment.
Wilkins Windows' double-glazed windows can be supplied with timber, uPVC, or aluminium frames. For more information, visit www.wilkinswindows.com.au today.