FRC fluted and tapered columns by Guardian Building Products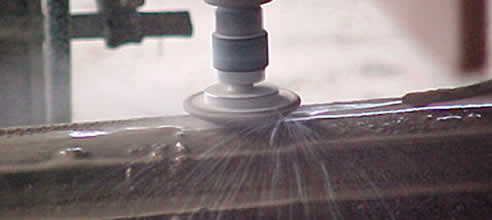 James Hardie FRC Architectural columns are manufactured from cellulose fibre, Portland cement and sand. They are resistant to permanent damage from water, will not rot, warp or burn and are unaffected by termites.
The range consists of the "Classic" being a machined smooth cylinder available in a range of diameters and in standard lengths of 2.75 and 4.M.
The "Fluted" column is also available in a range of diameters, and in standard lengths of 2.75 and 4M.
The "Tapered" column is one of history's most recognisable column shapes and a modern design tool. Available only in 2.75M lengths, the taper starts from 900mm up from it's base to enable docking to a desired length whilst retaining the ability to fit standard capital accessories to both ends.
Guardian's workshop facilities provide fabrication abilities to simply dock a column to a desired length, split a column down it's entire length in two halves or what ever proportions are required. Columns can be grooved either around their diameter or longitudinally as desired in whatever bandwidths suit your design.