Open Metel weather resistant outdoor shutters by Open Shutters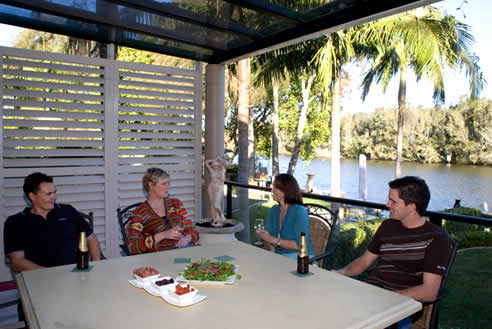 Australians love the outdoors and the Open Shutters range of Metel shutters continues to provide a practical alternative to solid walls or flapping blinds when defining your outdoor living areas.
The strength of the Metel Shutter will withstand all but the fiercest storms. They give you the options of privacy, natural airflow and shade whilst still allowing you to enjoy the view.
The design options are only limited by the rigidity and weight of the material. The ability to powdercoat and match your home means the Metel range will integrate naturally into your home. That's clever thinking.