Ceramic Wall Tiles from Designer Ceramics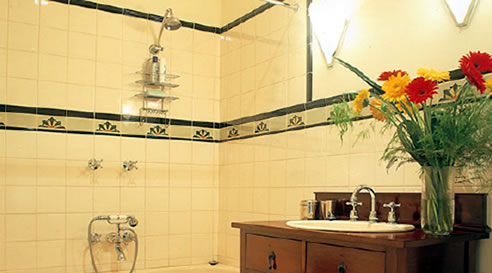 Ceramic Wall Tiles, Not Your Ordinary Tiles from Designer Ceramics
Ceramic wall tiles are one of the most popular choices for wall finishing used in homes and commercial buildings throughout Australia. Interior designers, architects and homeowners can choose from the countless number of ceramic wall tile designs, patterns, textures and colours to achieve the required look..
Aside from being practical, functional and visually attractive, ceramic decorative tiles have distinct advantages.
Benefits of Ceramic Wall Tiles:
Environment-friendly. Ceramic decorative tiles are made from raw materials like clay, sand, feldspar and glass. These natural components are obtained from the earth. Ceramic tiles don't release any volatile organic compounds (VOCs) which are often found in painted or some plastic materials that can cause harm to the health status of workers and end users. Ceramic decorative tiles reduce energy consumption by keeping the house cooler in summer, providing insulating capabilities.
Low upkeep. Ceramic wall tiles are hygienic and easy to clean. They are much easier to maintain compared to wall papers, paint and other tile materials. Decorative tiles come in matte and glazed finishes. Cleaning the ceramic wall tiles is effortless - all you need to do is wipe them with a clean, lukewarm sponge or cloth from time to time. The decorative tiles are resilient to harsh chemicals and cleaners which is an important factor in keeping the tiles looking clean and brand new.