Fire Resistant Windows and Doors from Paarhammer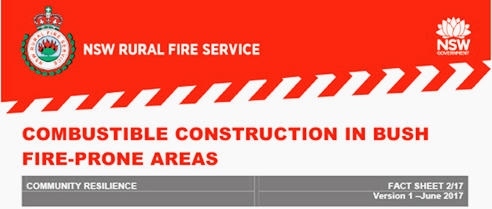 BAL-FZ Policy Changes by NSW RFS for Building in Bushfire Prone Areas
The latest fact sheet by the NSW Rural Fire Service (NSW RFS) details their policy changes in relation to Combustible Construction in Bush Fire-Prone Areas. Paarhammer fire resistant windows and doors, tested to and compliant with AS1530.8.1 and AS1530.8.2 respectively, are permitted to be used in BAL-FZ areas in NSW.
The factsheet states that 'for building elements subject to a radiant heat flux of greater than 29kW/m², the use of exposed timber is generally not suitable without specific testing in accordance with suitable protocols.' Paarhammer windows, doors, sliding doors and fixed glass units have been tested to BAL-40 in 2010 and BAL-FZ in 2011 to all the relevant Australian Standards by NATA-accredited Exova Warringtonfire.
Made from the extremely dense Manikara Bidentata (Pacific Jarrah) in a patented design, the windows and doors showed no sign of weakness during the tests. For BAL-FZ, the timber was charred during the grueling 30 minutes tests at plus 850 degrees Celsius in the test furnace. After the windows and doors were removed from the furnace there was no visible flaming. The test also includes another 60 minutes as a cooling down period. Video footage shot by Exova Warringtonfire during the testing shows no flaming to the specimens and a short video can be viewed here.