uPVC Double Glazed Windows for Energy Efficiency by Wilkins Windows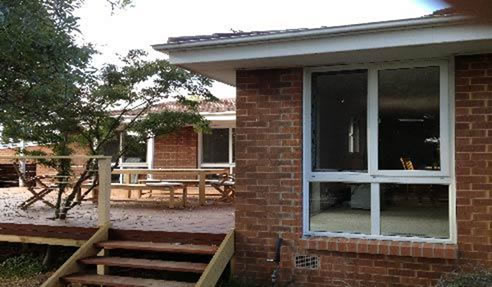 uPVC double glazed windows are among the flagship products from Wilkins Windows in collaboration with Rehau, the German-based global industry leader in polymer-based innovations and systems. As the top name within the window-manufacturing sector in Australia, Wilkins Windows aims to provide no less than world-class quality, with their trusted solutions and services, since 1999.
Robert Wilkins, the principal of Wilkins Windows, has been a licensed building professional for more than 40 years and counting. His long-running service to the industry has sharpened his expertise in quality construction, down to its last components. Robert chose to become the representative of Rehau for the supply of uPVC after first-hand experiencing the benefits of their products in his own home. He found the insulation power of Rehau a sought-after feature, especially when New South Wales was about to adopt the five-star energy rating system.
In action, uPVC double glazed windows deliver superior insulation power to standard timber and aluminium frames. The cutting-edge building material prevents the transfer of heat through the panes and noise from the outside. The double glazing process also reinforces insulation with a dual-action thermal and noise barrier in between the glass panes.
uPVC double glazed windows resist all types of deterioration, including flaking, fading, rusting and rotting, for a minimum lifespan of 30-40 years. With a superb balance between insulation and durability, uPVC double glazed windows are the energy-efficient choice for residential and commercial projects across the country.
Get in touch with Wilkins Windows via www.wilkinswindows.com.au for more details on energy-efficient uPVC double glazed windows.