Modern Bathroom Windows with uPVC or Timber Frames from Wilkins Windows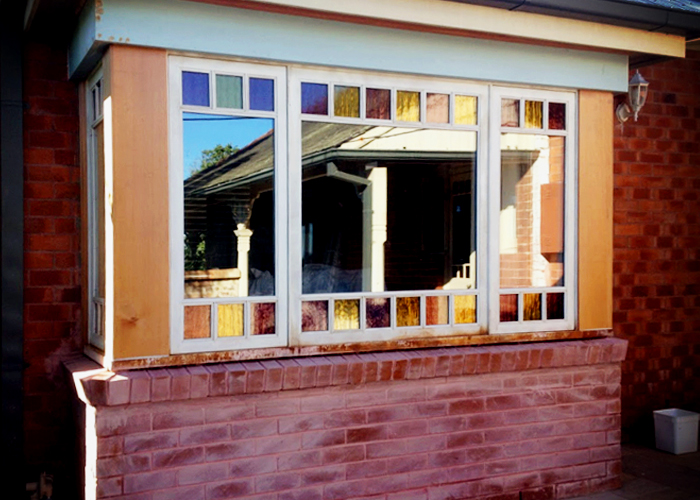 Architects, builders, and designers trust none other than Wilkins Windows when it comes to the high-quality design and supply of modern bathroom windows. For over two decades, the Sydney company has specialised in the manufacture of high-performance windows and doors, utilising cutting-edge technology to expand their range of decorative glass, and provide a wide array of styling options for customers.
Gaining popularity is Wilkins Windows' obscure glass range, which consists of modern designs like Rain, Glue Chip, Flemish, Obscure, and Delta Frost. They are especially ideal for bathrooms where, with these creative patterns, still allowing the right amount of light to enter while concealing the room. Wilkins Windows also offer tinted glass, which are simple but elegant, great for a minimalist style.
This range of modern obscure window glass options can be paired with your choice of top of the line uPVC or timber framing. Wilkins Windows source their uPVC from Rehau, Germany, a globally renowned manufacturer of polymer-based solutions. Rehau is applauded for their impressive extrusion process where they combine high-end technology with sustainability: They combine recycled PVC with new materials to produce a range of high-standard uPVC window profiles. Likewise, Wilkins Windows utilises sustainable wood types such as Cedar and Merbau for their timber frames. These profiles are widely regarded for their inherent strength and resistance.
For improved energy efficiency and interior comfort, upgrade your modern bathroom window purchase with double glazing. Instead of traditional units utilising only one layer of glass, double-glazed windows from Wilkins Windows consist of two insulated glass panes that are sealed into the frame with a 20mm thermal barrier in between. This space is filled with either air or Argon gas and is responsible for preventing the free flow of heat energy. This keeps your bathroom cooler in summer and warmer in winter.
What's more, these bespoke window options from Wilkins Windows are easy to maintain. Homeowners can generally clean all surfaces with just water, and stubborn stains are easily removed using warm soapy water or a vinegar-based commercial solvent. Learn more about Wilkins Windows' modern bathroom window obscure glass and uPVC or timber frame choices by heading over to www.wilkinswindows.com.au today.