Quality Sliding Doors for Tiny Living from Wilkins Windows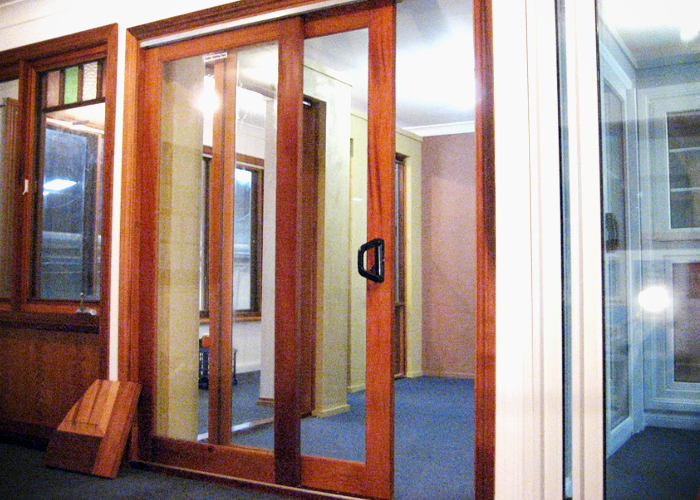 Wilkins Windows are your trusted source for quality sliding doors in Australia. An industry leader, they use only top-of-the-line timbers and hardware for the manufacture of their entire catalogue. This results in a gold-standard quality range that is not only space-efficient but highly aesthetic, durable, and resistant to wear & tear from prolonged indoor or outdoor use. What's more, Wilkins Windows boasts their sliding doors provide smooth and seamless action and quiet operation. Combining all these features, Wilkins Windows' quality sliding doors are sure to exceed expectations.
When making the most of a small home with limited floor space, installing quality sliding doors is essential. Don't settle for inefficient swing doors awkwardly opening in or out of your vital living space. A quality sliding door saves space, makes your room look more spacious, cleaner, and more elegant without breaking the bank.
Quality sliding doors from Wilkins Windows can be installed as a room divider or wall partition, and are ideal for:
Bathrooms
Outdoor/Terraces
Tiny Wardrobes
Living Rooms
Kitchens
Bedrooms
Garage Entrances
Further maximise your small home's footprint by upgrading to double glazing. This ensures your interior space will remain comfortable despite changes in weather or temperature fluctuations, and with considerably less need for heating or cooling devices. For more information, visit www.wilkinswindows.com.au today.