Timber Doors for Hospitality from Wilkins Windows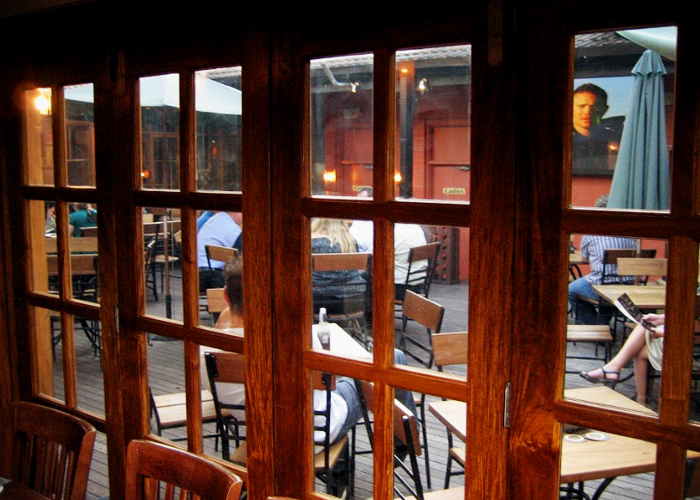 Timber doors are just one of the many specialties of Wilkins Windows. With their advanced manufacturing capabilities and skilled craftsmen, Wilkins Windows doors boast excellent durability, high-impact resistance and equally high aesthetic value. In action, timber doors from Wilkins Windows complement hotel environments. Because they are engineered with two of the strongest hardwoods, Western Red Cedar or Merbau, architects, builders, and property owners alike can rest assured knowing that their doors will stand the test of time.
The Grand Hotel, Gladstone, refurbishment is a testament to Wilkins Windows high-performance timber door manufacture and supply. The busy hotel required a set of new timber doors that would adhere to its rustic image and classic appeal. In compliance, the Wilkins Windows team skilfully reproduced the look of the original doors but with added benefits. They incorporated the use of high-quality mortise & tenon joints for long-lasting stability. Such doors were installed in multiple areas of The Grand Hotel including the Ribs & Rump Restaurant and The Coffee Club dining area.
To meet increasing architectural sustainability demands, Wilkins Windows recommends upgrading your timber doors with double glazing. This guarantees an increase of insulation value and enables properties to maintain an ideal interior temperature without requiring heating or cooling systems running twenty-four-seven. For added thermal performance, customers may also specify the use of UV-resistant Low-E glass and Argon gas.
To learn more regarding high-quality timber doors for hospitality applications, contact Wilkins Windows or head over to www.wilkinswindows.com.au today.