Linear Acoustic Panels for Hydro Tasmania from Screenwood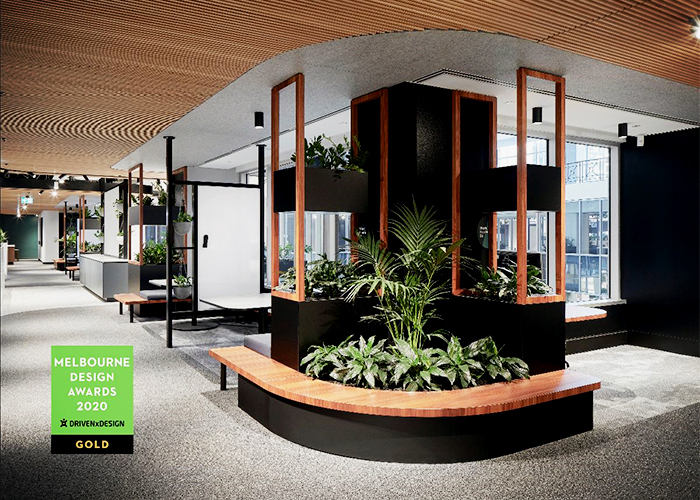 Feature Project: Hydro Tasmania
Screenwood was recently supplied for this innovative office refurbishment at Hydro Tasmania in Melbourne. The open and adaptable configuration of the office was designed to meet the evolving needs of the workplace. Even the central hub, which serves an anchor point for reception, can be converted to a working zone or event venue.
Screenwood panels flow throughout the space, contributing warmth and connectivity while providing acoustic treatment to ensure comfortable and efficient work spaces. The linear design of Screenwood modular panels complement the curved walkways, joinery, and finishes creating a space that is both visually stimulating and balanced.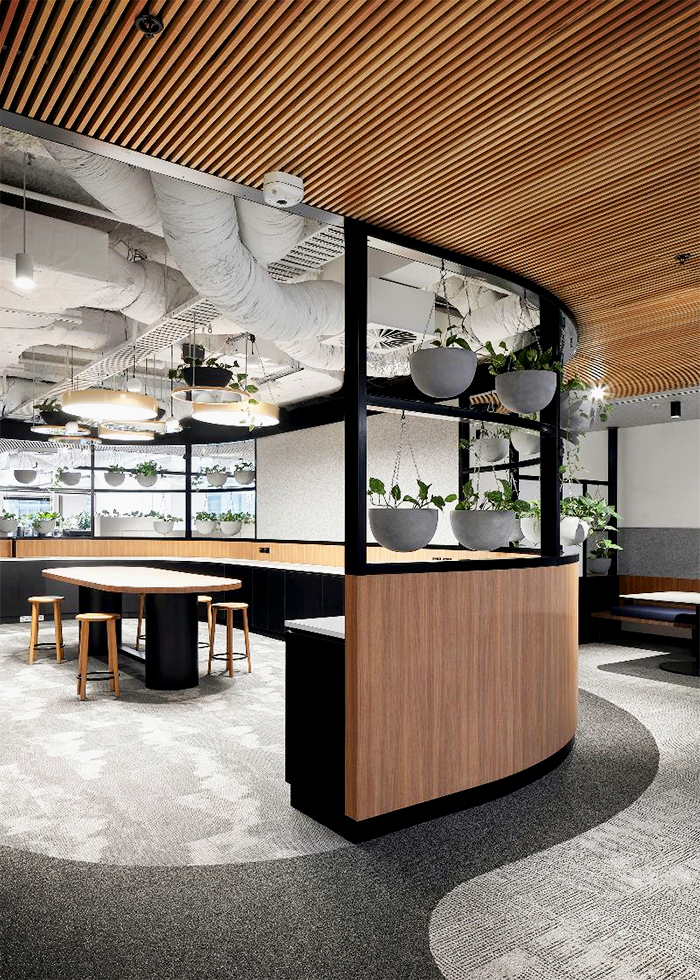 As the market leader of clean energy, sustainability is at the forefront of Hydro Tasmania's values. Screenwood acoustic panels not only offer essential sound absorption in this office, but were a considered material selection contributing to the projects' prestigious 5-Star Green Star Award.
We congratulate Hot Black for the additional achievement of a Gold Driven x Design award for their unique collaborative approach to creating an agile and flexible working environment.
Screenwood modular panels are available in a range of timber species and finishes and are designed for ease of installation by any qualified contractor. Contact us for more information.
Architect: Hot Black.
Photos: Nicole Reed.