Brick re-colouring Sydney by Nawkaw - brings history to life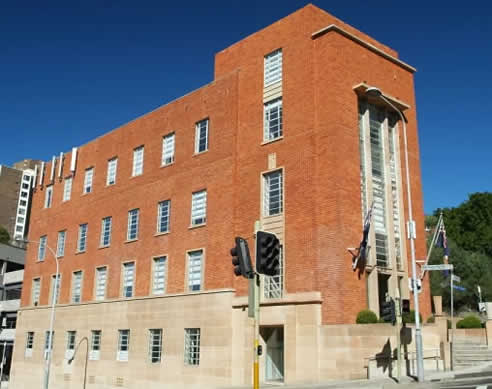 Nawkaw Australia has breathed new life and colour into an historical building located in Sydney's eastern suburbs. Utilising its colour staining technology Nawkaw has given a converted post office serious street cred. Erected in 1884 from bricks and sandstone, the Edgecliff building first began life as a post office. One year later, in 1885, it was remodeled to allow for the widening of Ocean Street, where it remained unchanged until 1945. In 1945 the building underwent its first major renovation with a brick floor being added. This happened again in the 1960's when another floor was added to the brick and sandstone building.
Unfortunately the renovations were not sympathetic to the buildings original and beautiful facade. The bricks did not match and the historical building was an eyesore of unmatched brickwork of varying shades. But recent history has changed that with the conversion of the old post office into commercial office space and accommodation.
As part of the refurbishment, Onsite Construction Group engaged Nawkaw Australia to transform the ugly facade into attractive building with both the office workers and residents would be proud to occupy.
Nawkaw performed the delicate job by first carefully cleaning the existing brickwork and using its colour staining technology to re-colour the bricks. With the colour stain penetrating the surface of the bricks, Nawkaw gave the historical building a much needed facelift and created a smooth and consistent finish.
Brett Levy of Onsite Construction Group praised Nawkaw's handiwork, "we are delighted with the results of Nawkaw's re-colouring work. It has given the building an attractive and uniform appearance that is true to its character."
Nawkaw's staining technology has revived Paddington terraces, shops at Broadway and the facades of numerous apartment conversions. As with the old Edgecliff Post Office each restoration has transformed tired old structures into buildings with style and street appeal.