Double Standing Seam Roof and Wall Cladding by Craft Metals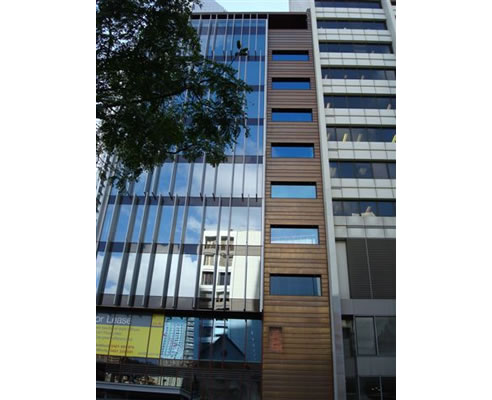 Double Standing Seam Roof and Wall Cladding of
Rheinzink Titanium Zinc
KME TECU® Copper
Novelis WG-C4S Falzonal Aluminium
Supplied and fabricated by Craft Metals
are now tested for wind load static and wind load cyclic strength
Craft Metals now offers roof & wall cladding systems in standing seam technique, tested for cyclonic and non-cyclonic wind pressures using aluminum, zinc & copper
Static and Cyclic Strength Wind Load Testing, according to AS4040.2
Low-High-Low cyclic strength testing to BCA 2010
Craft Metals offers the complete cladding solution including economical alternatives to traditional metal & cladding products.
An economical, fully certified cyclonic cladding system provides the discerning Specifier assurance which he can offer to his client. Ideal for:
Government projects Schools Hospitals Coastal Buildings - commercial and residential And more ...
We offer an extensive range of roof and wall cladding systems and support you with our in-house engineering team providing CAD drawings and cost estimates for your project.
Contact Craft Metals at 1300 400 610 or info@craftmetals.com.au for more information