Emphasis Wallpaper collection from Dune Australia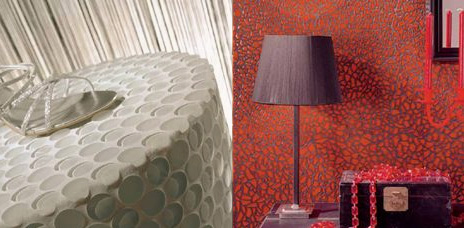 Versatile, modern, young, unique... By using innovative and daring raw materials, Emphasis is creating a world of aesthetical sensations.
Natural materials such as Coconut, are suitable to combine with stone, marble, or glass, joining this way different shapes and colours.
10x10cm, 7,5x15cm, 10x20cm, 10x30cm and 30x30 cm pieces are drawing amazing spaces, aesthetical solutions to answer to the necessities of the architects, designers and interior decorators.
Emphasis offers endless possibilities of decoration, thanks to its large variety of special pieces, its extensive range of colours and its variety of sizes. A touch of stone, glass, relief, mosaics finished. With Emphasis, design and innovation have no limits.