External Timber Facades Sydney from Screenwood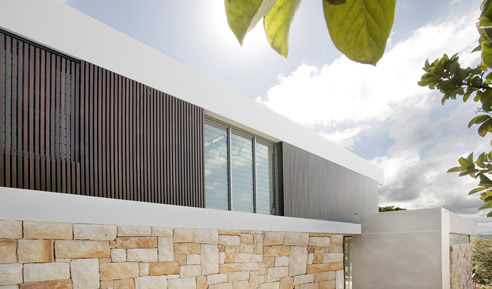 Screenwood External Facades
Screenwood liner timber systems provide an ideal solution to renew a building facade or to integrate a natural element in an industrial environment. Using certified timbers, Screenwood modular panels are available in a range of profiles and are pre-finished prior to delivery making installation easy and time efficient. They are ideal for facade lining, soffits, fencing and screening.
Screenwood brings the warmth of natural timber to any space with the assurance that environmental considerations are addressed as Screenwood is PEFC certified and committed to using timbers from sustainably managed forests.
- Manufactured using an innovative design that incorporates timber slats factory fitted to a bracket system.
- Offers an alternative to conventional facade design.
- Screenwood Panels are pre-finished prior to delivery and cut to specified lengths.
- Screenwood is PEFC certified.
Visit www.screenwood.com.au for featured projects, technical information and installation details.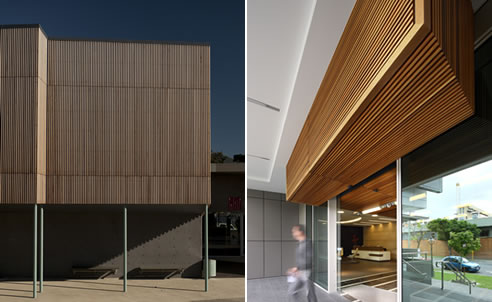 Screenwood 6030W in Western Red Cedar with a clear preservative & Screenwood 6020 Western Red Cedar, clear external polyurethane coating, Specifier: Smith Madden