Office Desks from The Partition Company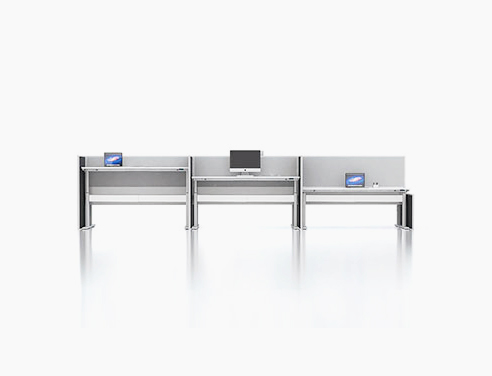 These days, staff can be productive in a range of environments including their own home office, but when they're 'at work', they need their desk to be their focal point.
Even a desk that is used by multiple employees over the course of a working day should provide the right comfort, functionality and worktop space for the tasks that are performed there.
From individual, standalone office desks through to multi-unit workstations, The Partition Company can supply the right solution for your requirements.