Double Glazed Windows and Doors in NSW from Wilkins Windows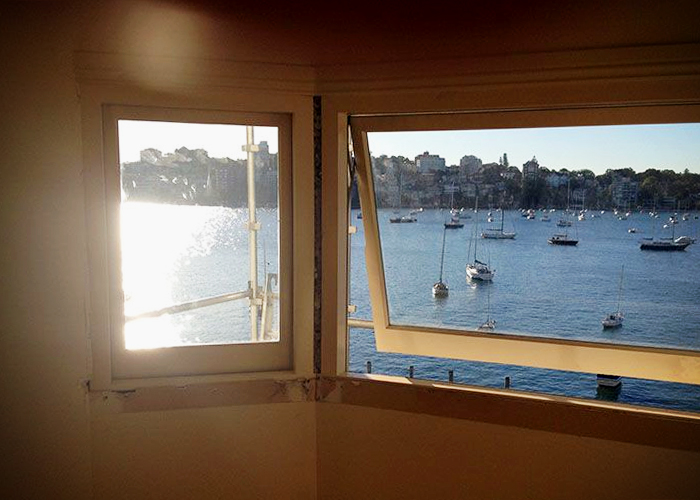 It was in 1999 when Wilkins Windows began manufacturing and supplying double-glazed windows and doors, providing unparalleled quality to new and existing homes and offices in NSW. Through double-glazing, two insulated glass sheets are separated by either air or argon gas and inhibit the free flow of hot or cold air hence to provide an ideal interior temperature all year. With two glass panels, double-glazed units are stronger, more durable, and difficult to break through, increasing the overall safety of the property.
Since their inception, Wilkins Windows has been engaged in supplying and installing double-glazed windows and doors across the state, serving individual to multinational clients.
Mid-Century Apartment in Darlinghurst - Wilkins Windows replaced 72 old window units with uPVC double glazed windows, with a design sympathetic to the heritage style of the building.
Apartment Complex in Darling Point - Wilkins Windows handled the window replacement project for a heritage apartment complex in Darling Point, NSW, installing double-glazed window units with an appropriate design suitable for the vintage building. The new units improved thermal efficiency while retaining the original facade.
Four-Storey Residential Building in Maroubra - Wilkins Windows was employed to supply and install double-glazed windows in a residential building in Maroubra, which improved the building's facade and assist in maintaining an ideal indoor temperature despite the sunny coastal area.
For further inquiries, contact Wilkins Windows or head over www.wilkinswindows.com.au.