Aluminium Window Frame Upgrades from Wilkins Windows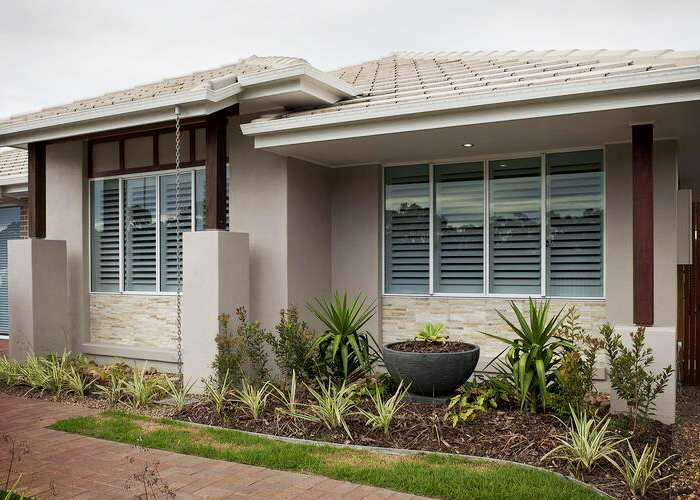 Thinking of upgrading to aluminium window frames? Then check out the stylish, classic range of Carinya aluminium window sets from Wilkins Windows.
Aluminium windows frames have long been favoured by the residential construction industry because of their unobtrusive appearance that can easily blend with almost any architectural style. Aluminium is also among the very few window frame choices that guarantee long-lasting durability, ensuring homeowners receive a stylish residential window that they can enjoy for many years to come. Those who are looking to upgrade their windows can rest assured with quicker, higher ROI, and knowing their aluminium windows are sourced from a reputable, high-quality manufacturer.
The Carinya range of aluminium window sets are the brainchild of Australia's most respected aluminium provider, Alspec. Their range consists of high-performance, stylish aluminium-framed windows backed by expert craftsmanship and patented technology. They are purpose-built to address the growing demand by builders for superior quality windows and doors at an affordable price. Additionally, for peace of mind, Carinya windows are supplied with a 7-year guarantee.
Carinya aluminium window frames are now easily accessible throughout NSW, thanks to their partnership with Wilkins Windows. The Sydney company can supply your aluminium window frame upgrades in two finishes including durable powder coating or electrochemical anodising. Through their bespoke services, Wilkins Windows can also manufacture aluminium window frames to your specific size, shape, and style, and even with your choice of double glazed glass panels for energy efficiency.
Contact Wilkins Windows or visit www.wilkinswindows.com.au today for more information.