Ceiling Panels in American White Oak by Screenwood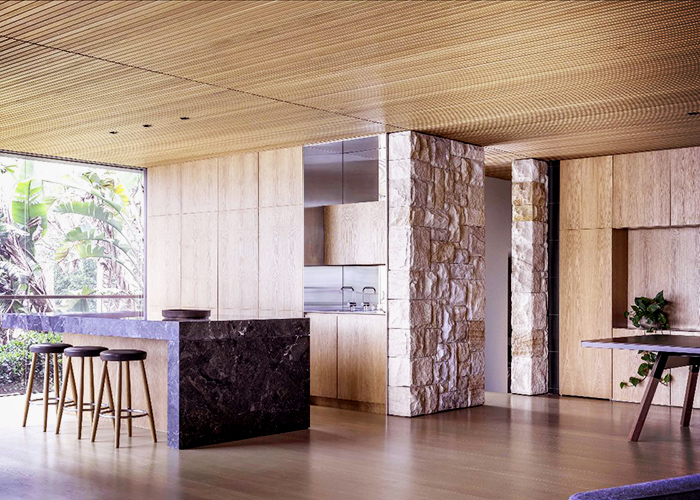 Feature Project: Caringbah House
A blend of natural finishes and open spaces seamlessly connect the interior of Caringbah House to the lavish landscape and estuary views. Click here to see more photos of Caringbah House.
This luxury residence by architect David Seldon incorporates floor-to-ceiling windows and doors to maximise the natural light, coastal breeze, and exquisite view. The light and open design is grounded with a soothing colour palette and natural finishes including textured sandstone bricks and Screenwood ceiling panels in American White Oak.
The timber ceiling establishes continuity between living spaces, which is enhanced by the linear direction of Screenwood panels. As a considered feature of the design, the external panels are recessed into the ceiling.
Screenwood modular panels are available in a range of timber species and finishes and are designed for ease of installation by any qualified contractor. Contact us for more information.
Photos: Justin Alexander.