Modular Ceiling Tiles from Screenwood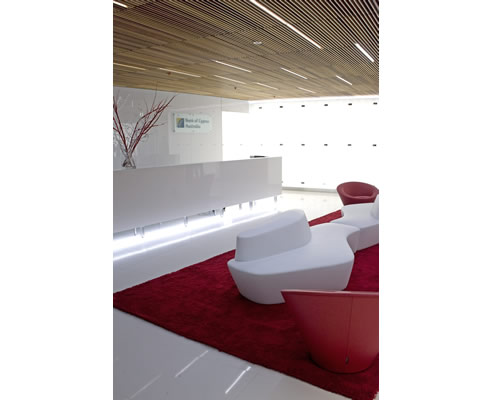 Screenwood Ceiling Tiles add another dimension to any interior space by combining the use of natural timbers in a modular system. These unique ceiling tiles are designed and engineered for use within a standard 24mm two-way ceiling grid system.
The modular tile feature allows for efficiency of installation and ease of ongoing maintenance. When installed, Screenwood Ceiling Tiles disguise the ceiling grid giving the appearance of a continuous linear ceiling system.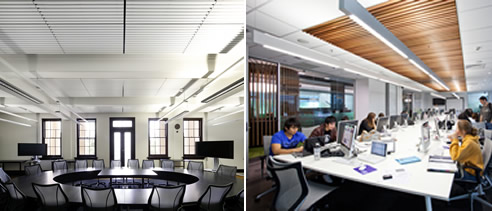 Screenwood 4020 Hoop Pine, solid white paint coating, Specifier: ArkLAB and Screenwood 3040 Western Red Cedar, clear coating, Specifier: Design Nest