Maximise Sound Absorption with Acoustic Panels from Screenwood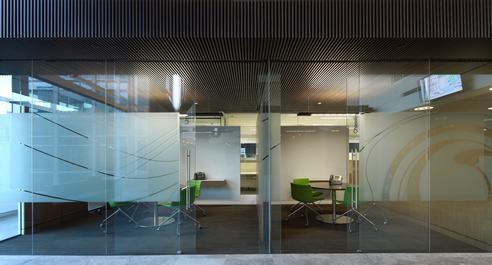 Screenwood Panels are manufactured from solid timber slats and incorporate a unique textile backing to create the ideal acoustic solution for new and existing commercial interiors.

By combining excellent acoustic properties within a linear timber application, Screenwood Panels are designed to maximize sound absorption where echo reduction is critical to the comfort and amenity of a room. All Screenwood Panels for internal applications are fitted with SC15 acoustic scrim as standard to enhance sound absorption.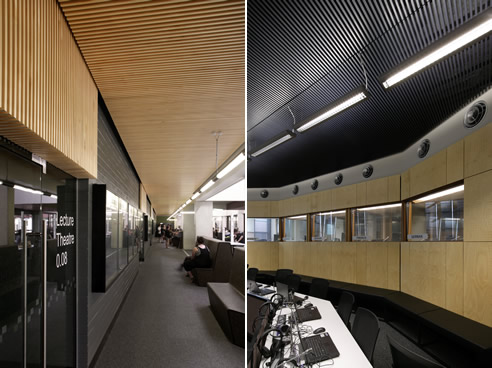 For superior acoustic performance our SCP50 can be added in any internal Screenwood installation to reach outstanding NRC requirements. Our low VOC modular systems bring the warmth of natural timber to any space with the assurance that environmental considerations are addressed as Screenwood is PEFC certified and committed to using timbers from sustainably managed forests. - Screenwood Panels are pre-finished prior to delivery and cut to specified lengths
- Screenwood products are VOC tested, acoustically rated, and fire tested
- Screenwood is PEFC certified Visit www.screenwood.com.au for featured projects, technical information and installation details.