Ecological Pipe Systems from Aquatherm Australia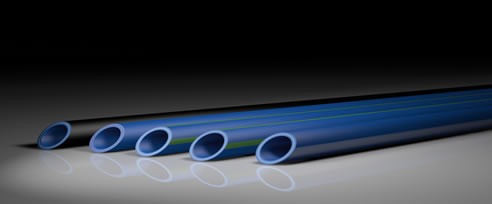 Aquatherm is the world largest producer of PP-R (Polypropylene) pipe systems for the potable water and heating sector. Aquatherm was founded in 1973 in Germany. Nowadays aquatherm is represented in 78 countries and produces a large variety of pipes for a diversity of applications.
The Climatherm PP-R faser pipe system (Ø20-Ø630mm) has been developed especially for mechanical services such as chilled water, secondary refrigeration (water/glycol or brines), heating water and compressed air.
Advantages of the Climatherm PP-R faser pipe system:
- Corrosion resistant (even salt water)
- Resistant to a diversity of chemicals
- Low Thermal Conductivity (less insulation)
- Smooth inner pipe wall (less friction head loss)
- Reduced linear expansion coefficient
- Larger support intervals
- Recyclable
- Light in weight
- Excellent sound insulating characteristics
- High impact strength
- Heat stabilized
- Easy processing (free onsite training of installer)
- Weld-in-Saddle technique (saves labour)
- Less production energy required than metal systems
Fields of application:
* Climate technology
* Chilled and heating water
* Compressed air
* Data Centres
* District heating and cooling (pre-insulated pipes)
* Geothermal
* Manifolds, risers, ceilings, plant rooms