Kitchen Splashback Range from ISPS Innovations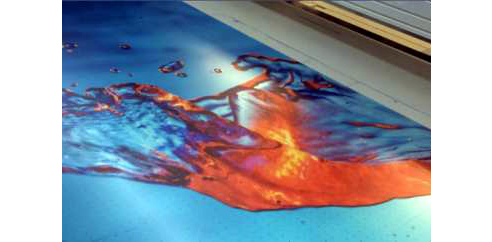 Reviews, what makes ISPS Innovations
Polymer Splashbacks Different & Superior?
Bonethane High Heat Polymer, Acrylic Printed Splashbacks & more!
ISPS Innovations F & B's
GRIPTEK™ Backing
Enhance any colour backing depth
Outdoor worthy/UV Regulated
Print to Bonethane or IPA Acrylic optional.
Can place lighting behind sheet without GripTek™ to bring images to light & life!
Perfect for displays, signage and splashbacks.
100% water proofed, no vinyl wrapping, we use GRIPTEK™
ISPS create combination colour EFX
Available in any colour & Cut to size. Quality tested since 1998.
Our Polymer Splashback range are available to you custom made in any colour radiating the sentiment of glass. Our Bonethane, PMMA/Acrylic Polymers, Glass & additional CulourTek™ building materials are unsurpassed in quality testing and working history. ISPS have catered for every request with the highest recommendations from past & present clients like, Bunnings, Wendy's, ANZ, Priceline, just to name a few. Featured in 10's the Renovator with the amazing Barry Dubois & the Team at Better Homes & Gardens.
Why are ISPS Innovations Polymer Splashbacks different? We have an innovative splashback polymer range fit for any space to cover a broad range of specifications.
What ISPS Innovations create is innovative custom interiors in any colour size and shape: Our experience with major supply chains, designers and specifiers has helped ISPS pave the way to pioneering solutions with no limits. ISPS pass all stops leading in innovation. Our range: Bonethane®, IPA Acrylic Splashbacks & CulourTek™ Benchtop & Building Creations to name a few uniquely position far above the expectation of our clients for their elegant look, warranties, durability, never-ending colour options & re-colour processes.