Office Screens from The Partition Company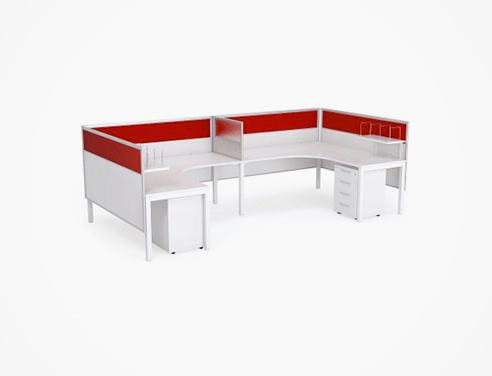 When you need to divide workspaces for privacy, reduced noise and productivity, desk-hung (or desk-mounted) divider screens are the answer. Suitable for most desks, they can be linked together to extend as required for your workspace. Though they are lightweight, they are sturdy and robust enough to remain in place without problems and help to create a cubicle-style arrangement for your workers.
Ideal for call centres or other environments where staff spend a lot of time on the phone, they are highly efficient in minimising background noise so that the person on the other end of the line can hear your staff clearly. Created with a stylish design and available in a range of on-trend colours, our desk-mounted divider screens will enhance your office space and ensure the workspace is conducive to productivity and comfort.
Talk to us also about transparent glass dividers which are especially useful for when staff need to be able to communicate visually, even if not audibly.