The Advantages of Custom Double Glazed uPVC Doors from Wilkins Windows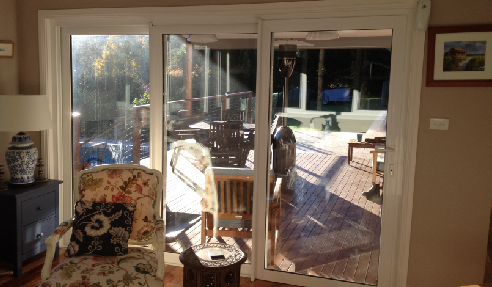 For homeowners and industry specifiers who are looking for high-performing and architectural custom double glazed uPVC doors and windows, look no further than NSW-based, Wilkins Windows. Since 1999, the family-owned and operated business remains one of the industry leaders in the design, production and distribution of specialised uPVC and timber doors and windows in the ACT and NSW region.
On top of functionality and aesthetics, careful selection of sustainable and socially-responsible materials has become a norm in the building and construction industry. To cater to the growing industry shift, the team at Wilkins Windows have developed a product range combining the durable uPVC frames and double glazing.
Insulated glazing, commonly referred to as double glazing, is a method in which two insulated glass units are put together at a distance of 20mm into a single door or window system. The spacer acts as an added layer of thermal resistance that reduces the amount of heat escaping in winter. The same thermal spacer inhibits the heat from entering the home interior in summer, which greatly reduces the use of cooling and heating systems. In action, custom double glazed uPVC doors and windows provide a year-round comfortable ambient temperature with the added benefit of reduced energy costs.
Aside from thermal insulation, custom double glazed uPVC doors and windows are also effective at reducing high-frequency noise like the human voice and vehicular traffic. To improve sound reduction, Wilkins Windows take it up a notch by using a 35mm thick insulated glass panes. All Wilkins Windows custom double glazed uPVC doors and windows can reduce noise to an estimated 80% or 45dba and hence are approved by the Sydney & Adelaide Aircraft Noise Project.
Improved security is another benefit of using custom double glazed uPVC doors and windows. Single pane assembly pales in comparison to double glazing, as the former is easy to break and do not offer extra protection from burglars. As for deterrent to would-be thieves, Wilkins Windows utilises durable uPVC frames and multipoint locking technology for maximum user safety and protection.
Wilkins Windows aims to give only the best door and window solutions suitable for the built environment. If you are looking for high-quality custom double glazed uPVC doors and windows, visit www.wilkinswindows.com.au for more information today.