Specialised Bushfire Rated Windows from Wilkins Windows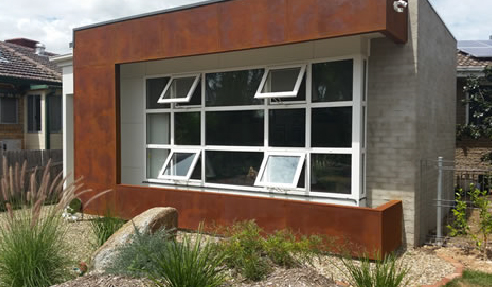 Established in 1999 the Australian-owned and operated company, Wilkins Windows has become an industry leader in the design, manufacture, and distribution of specialised bushfire rated windows, as well as timber and uPVC window and door assemblies.

Specialised bushfire rated windows are invaluable for fire safety and the protection of renovations or new building projects in a bushfire-prone area. In light of the bushfire catastrophe dubbed as the Eastern Australian bushfires in March 2018, building codes and standards were revised to improve maximum safety and protection.

Manufactured in full compliance with AS 3959, specialised bushfire rated windows from Wilkins Windows are produced with the following specifications:
Low BAL 12.5 for ember attack.
Moderate BAL 19 for an increased level of ember attack, burning debris and radiant heat exposure up to 19kWm2.
High BAL 29 for higher risk of airborne burning debris with radiant heat exposure of up to 29kWm2.
Very high BAL 40 for higher risk of burning debris due to windborne embers with radiant heat of up to 40kWm2.
EFlame Zone BAL FZ for fire-front direct heat contact with radiant heat exposure of greater than 40 kWm2.
The specialised bushfire rated windows range can be made in the following style to match the existing design or project requirements:
Awning
Casement
Double Hung
Fixed
Sliding
Tilt & Turn
Furthermore, the revisions in building codes put emphasis on using industry-approved raw materials that deliver superior functionality and quality without jeopardising the design. The team utilises the following approved materials in the production of specialised bushfire rated windows:
Cedar
Wilkins Windows uses quality western red cedar for all their timber range. Widely recognised for its enduring structural strength, western red cedar offers a high-quality finish, sturdiness, elegance, and subtle fragrance that entices the human senses.
Merbau
Merbau is a flowering tree commonly seen in Queensland, Tanzania, Madagascar, Philippines, as well as the Pacific Islands of Fiji and Samoa. It has diverse applications, from its bark to its leaves. Merbau is similarly used as a form of traditional medicine. Reportedly durable and rot-resistant, Merbau is generally used for floorings, types of furniture, musical instruments and speciality wood products like windows and doors.
uPVC
uPVC is a building material known for generating many benefits like energy cost saving, external noise reduction, durability, and low upkeep. Still, the most essential benefit of using uPVC is its outstanding safety and protection features. uPVC is an intrinsically fire-resistant material that prevents the fire from spreading through the surrounding surfaces
To learn more about specialised bushfire rated windows and other timber and uPVC doors and windows, visit www.wilkinswindows.com.au today.